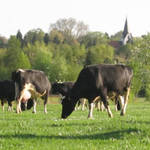 Our 80 black and white dairy cows are horned, they eat the farm´s fodder and are gently milked twice a day on their place. The close human-animal contact creates a very special atmosphere in our cowshed. We process the milk in our farm cheese dairy and you can buy the products in our farm shops and at our market stalls.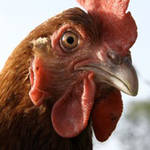 Our laying hens live in two flocks in free-range environment and are intensively looked after and cared for. Fodder in Demeter and organic quality, the close contact with humans and the resulting peace and quiet in the herds guarantee a particularly high egg quality. For each hen a brother rooster is reared on an organic poultry farm in south germany.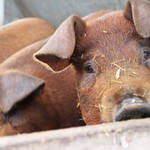 Six breeding sows of the old breeds Duroc and Bunte Bentheimer regularly give us piglets. We keep the fattening pigs respectfully in an innovative open stable, where they find burrowing areas, open spaces and isolated sleeping boxes. Farm-internal feed leftovers are refined into high-quality pork meat.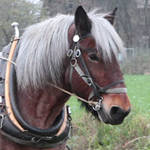 Our cold-blooded horse Max helps on the vegetable fields. In addition we have more horses and some sheep.